THE INEVITABLE MOISTURE
Millions of containers are shipped on the oceans around the world, through all kinds of weather, temperature and humidity.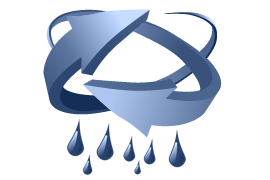 CARGO AND CONTAINER SWEAT
Moisture frequency is normally defined as cargo sweat or container sweat.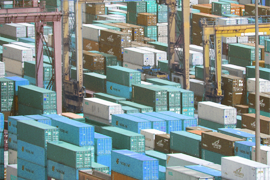 CARGO DAMAGE
Moisture in the container can cause damage on several levels.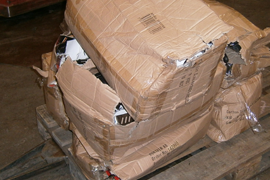 THE INEVITABLE MOISTURE
The largest sources of moisture problems inside closed containers are the cargo, its packaging, the flooring, the air and hygroscopic extra packaging materials. Due to several factors, such as the difference between daytime heat and overnight cooling, water vapor condenses inside the container causing water to drip down on the cargo, so called container rain.

The amount of moisture is dependent on duration of transport route, outside and inside temperature, humidity, wind and of course the cargo itself. This means that even small differences in the cargo and voyage conditions can have a huge effect on the outcome.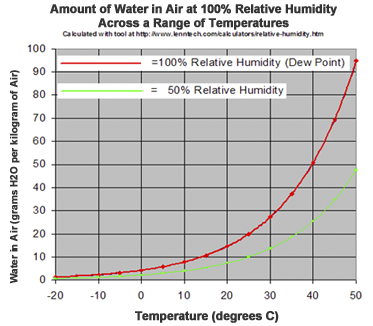 CARGO AND CONTAINER SWEAT
Cargo sweat
Cargo sweat occurs when moving cargo from a cold or temperate climate to a tropical one. The air containing moisture or water vapor condenses out on the cargo or its packing.

Container sweat or container rain
This is water vapor in the air condensing or forming on the inside surfaces of the container when moving from tropical or temperate climates to cooler areas.

Dew Point
The dew point is the point when condensation occurs on any surface. We have attached a dew point table for you to download.

CARGO DAMAGE
Moisture in the container can cause damage on several levels:
Fungi, moulds and mildew do not usually cause any problems below approximately 55% Relative Humidity.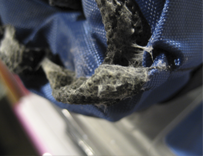 The effect or frequency of corrosion is a result of many variables affected by humidity and time. Due to the wide variety of parameters, a fixed humidity level cannot be stated. However, the lower the humidity, the better.

Moisture damage to labels may cause precipitation and further severe damage to the goods.