OPTIMIZING LOGISTICS
Our assignment stretches further than just moisture protection – we also give advice on logistics for your entire transport chain.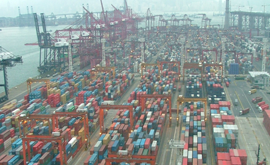 SERVICE AND SUPPORT
In addition to hands-on product solutions, we provide associated service and support.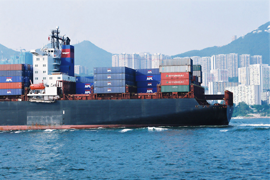 A SAFE DELIVERY
Assuring that goods arrive in the same shape as when loaded into the container, is an essential key to increased profit and improved total cost of ownership.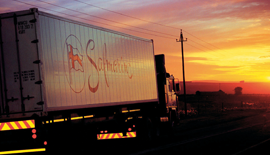 OPTIMIZING LOGISTICS
In order to increase efficiency of your transports, we like to act as your partner through all the processes regarding logistics.
A business cycle example:
The sale is made to the customer.
Production of the merchandise starts.
Freight is booked.
The container is delivered to the factory.
The MoistGuard absorbents is attached to the hooks in the container.
The container is loaded at factory.
The container is hauled to port.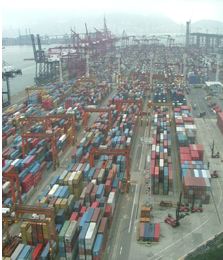 This Hong Kong harbour terminal hosts 2-3 large container ships every day.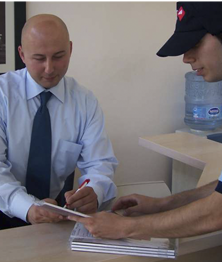 We provide recommendations on moisture protection for any type of cargo.

SERVICE AND SUPPORT
These are some of our additional services:
S.O.P – Standard Operation Procedure*
Education of sales staff
Logistics consulting
Delivery of the goods to your trucking depo
Reference customers.
*Detailed, written instructions to achieve uniformity of the performance of a specific function.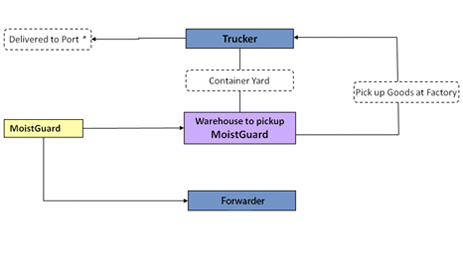 A SAFE DELIVERY
We look at every task as a comprehensive responsibility, and we provide knowledge, advice and visibility in every step along the way. Our assignment is not fulfilled until the cargo has been delivered in perfect shape to its final destination. Because a safe delivery means yet another delivery.
Safety of your products is our highest priority.As a solution driven organization we are here to help you with any special needs that you may have when it comes to satisfactory delivery of your goods.